Finn Malone
The Netherlands is going to be host to the worlds first Pop-Up sandcastle hotel. The hotels,which is made entirely of sand, were put in the city's of Oss and Sneak in the neatherlands. The hotels were inspired by the ice hotels that have been build around the world. The hotels wher also built because of the sand festival that was being celebrated in the Netherlands.
As I said before the hotels are made entirely of sand and and mixed with a secret ingredient to make the very strong sand that they used in the hotel. The hotel is also filled with sand sculptures and in the rooms there is sand art. The hotel is going to be deconstructed shortly because the sand festival is going to be over shortly.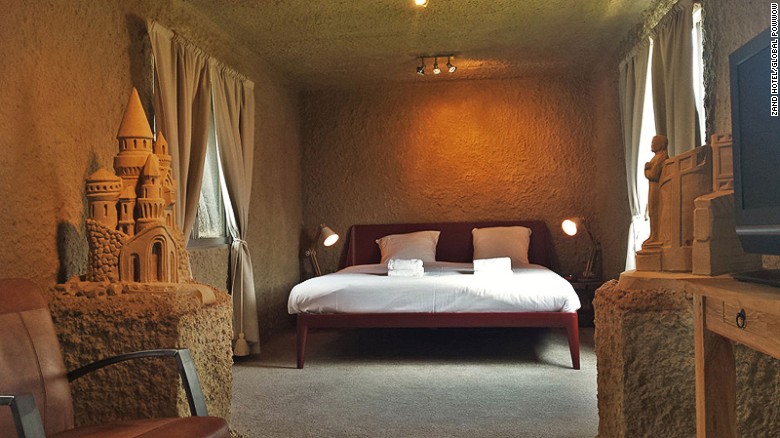 When a guest checks in to this hotel, which is $172 USD, should be met with nice furniture and lavish rooms because, unlike the ice hotels where you have to sleep in ice beds and there is no wifi, the sand hotels have nice comfy beds and couches and free wifi. They did this because they did not want the sand hotels to be a challenge to stay in. The owners of these hotels have said that they have seen a lot of couples come but they have also have seen a couple of grandparents.