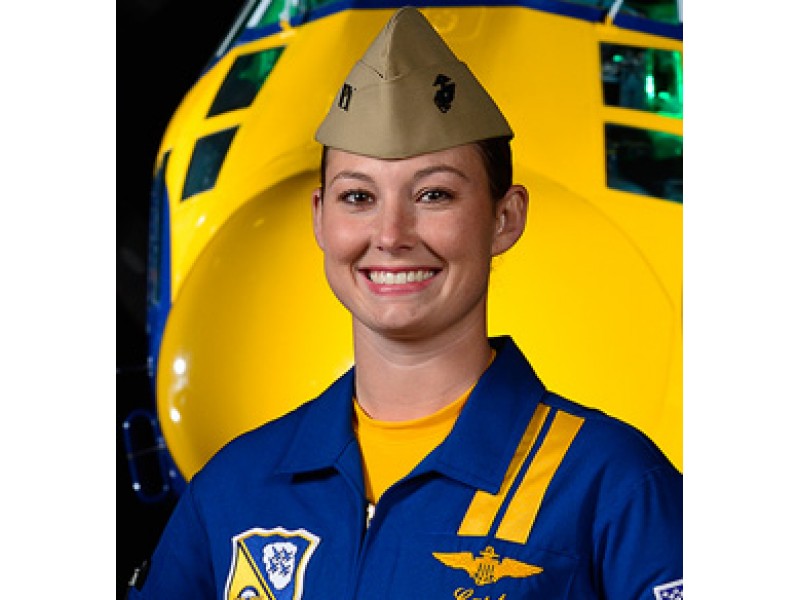 This year there will be a woman pilot for the Blue Angels there hasn't been a woman pilot ever. The pilots name is Captain Katie Higgins.
Captain Katie Higgins talked to some girls, Natalie Donahue, 11; Christina Donahue, 6; and Grace McClung, 9. They thought that woman couldn't fly jets, or fly planes in the military.
Captain Katie Higgins has always been interested in planes as a child, when she first saw the Blue Angels. Katie made her dream come true, she will be in the Blue Angel's performance.